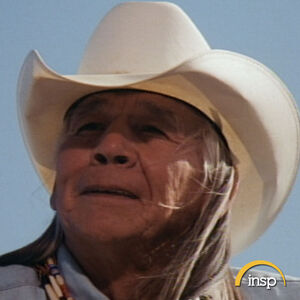 Ray "Uncle Ray" Firewalker was Cordell Walker's paternal uncle. He is a Native American Cherokee, who raised Cordell after his parents were killed.
Uncle Ray Firewalker

Born

?

Died

?

Occupation

?

Former occupations

Shaman

Current residence

?

Former residenc

?

Relatives

? ?walker, Brother; ? ??, Sister-in-law; Cordell Walker, Nephew

Actor portrayle

Floyd Red Crow Westerman

Character created by

?

episode appearances

14
Biography
Edit
Ray Firewalker is Texas Ranger Cordell Walker's paternal brother, the brother of his deceased father, John, and brother-in-law of his deceased mother, Elizabeth; John and Elizabeth Firewalker were murdered just outside a carnival by white supremists, with their young son as a witness. Following his brother and sister-in-law's deaths, Ray received custody of his nephew, raising him on the reservation.
Additional info
Edit
Additional information is not available at the present time. Non-character info # 1. : this is the 25th article for Walkerpedia.